What is the best home floor safe for 2021
The best home floor safes for 2021, that will keep your cash, jewellery, important documents and other valuables.
We will show you a range from £1K Cash Cover, £4K Cash Cover, £6K Cash Cover to £10K Cash Cover.
The purpose of a safe is to protect and secure many of your most prized possessions.
It's worth investing 'a few pound' to get yourself the best home safe possible.
These are our top 4 home safes for 2021, based on our best-sellers last year. They're listed in order of price from the lowest to the highest.
The Phoenix Vela Home Safe Range with Electronic Locking, comes in 5 different sizes and prices start from £58+vat.
SECURITY PROTECTION: Recommended for overnight cash cover of £1,000 cash or £10,000 valuables.*
LOCKING: The SS0800E range has an advanced 'user-friendly' electronic locking. With high security anti-tamper or bounce solenoid locking system.
For added peace of mind these safes have a key override facility (2 keys supplied).
CONSTRUCTION: Vela safes supplied as standard with twin live locking bolts. Concealed internal hinges for increased security.
FIXING: Ready prepared for fixing to the floor or wall, with fixing bolts supplied for brick walls or concrete floors.
COLOUR/FINISH: Finished in a high quality scratch resistant Metallic Graphite paint.
LIGHTING: Fitted with a bright LED interior light.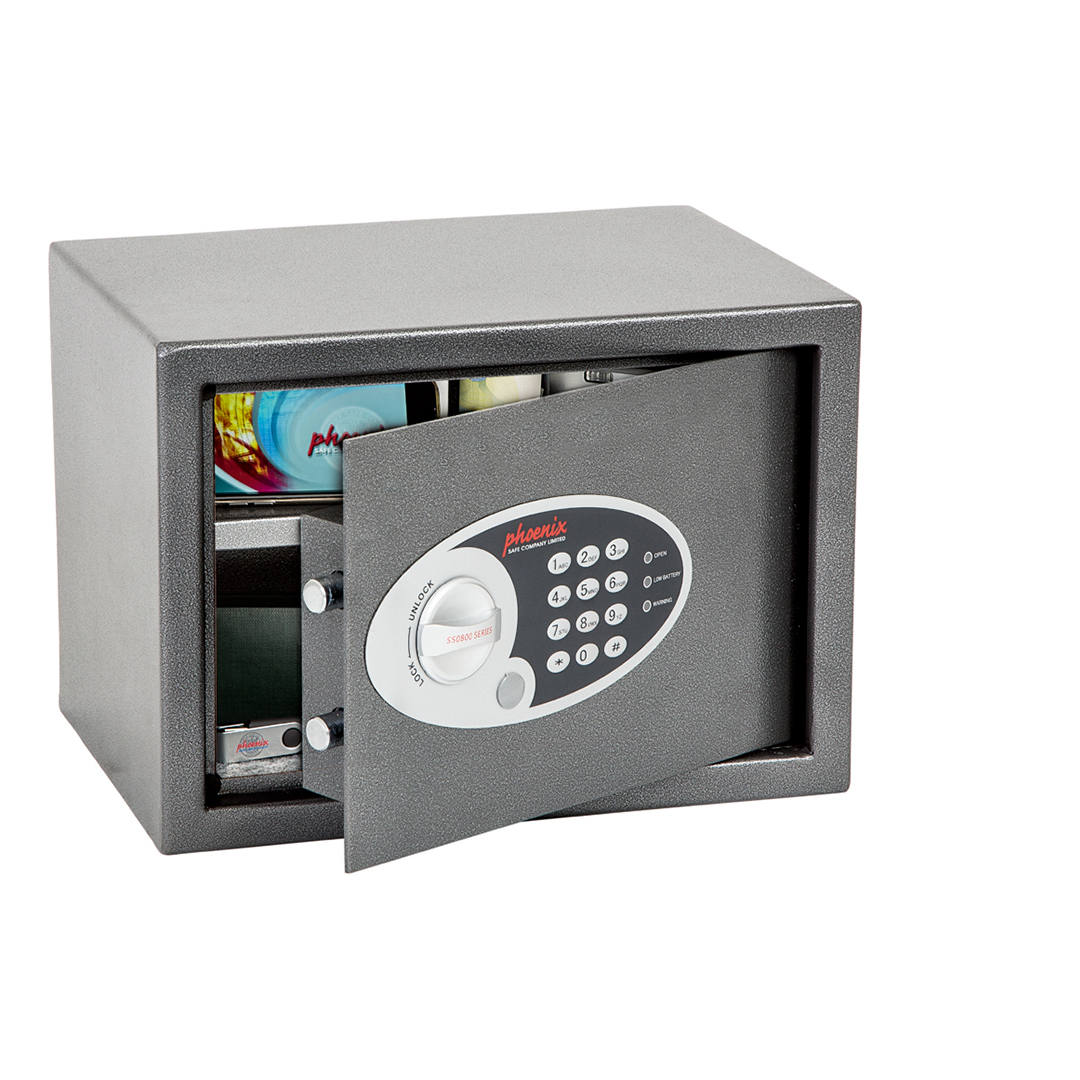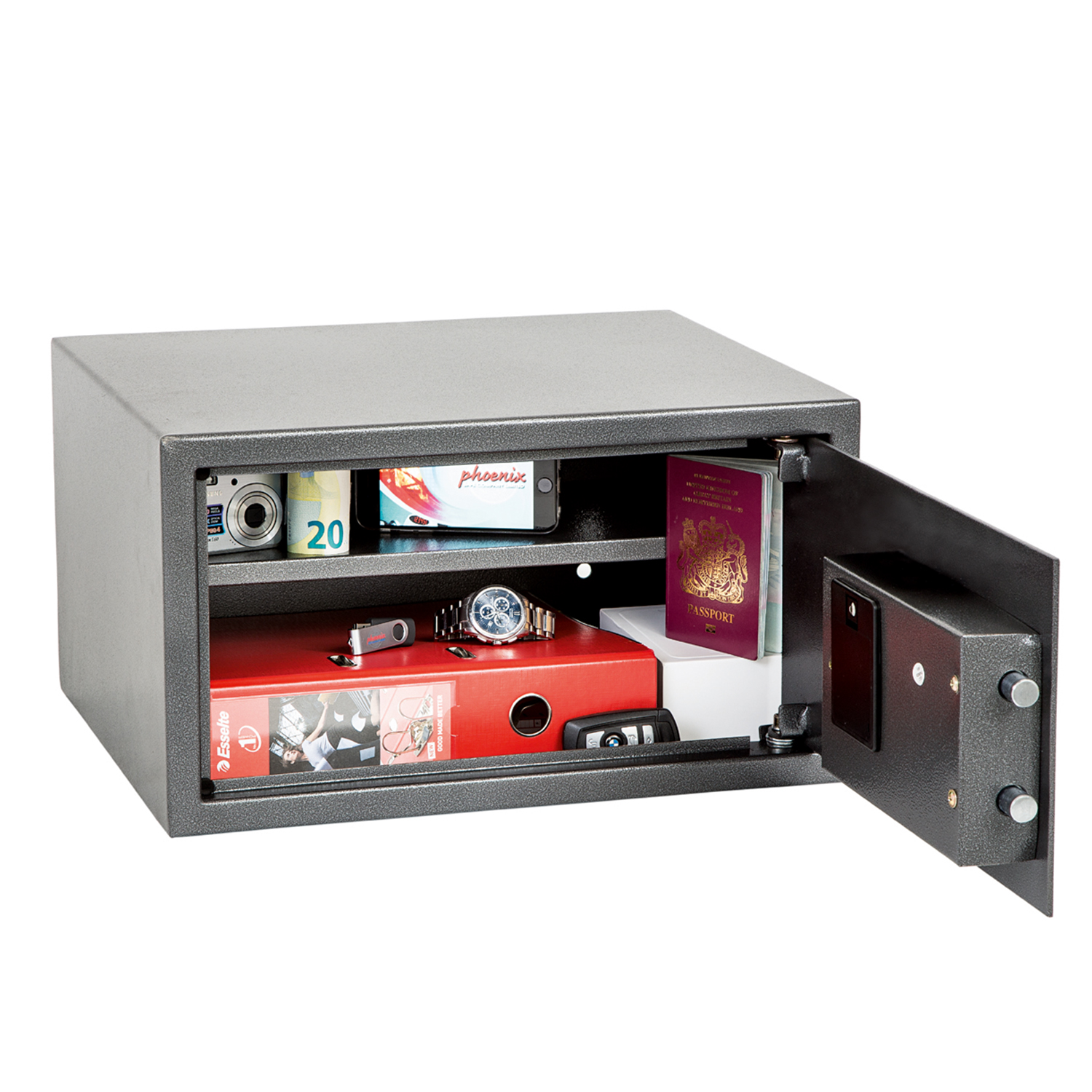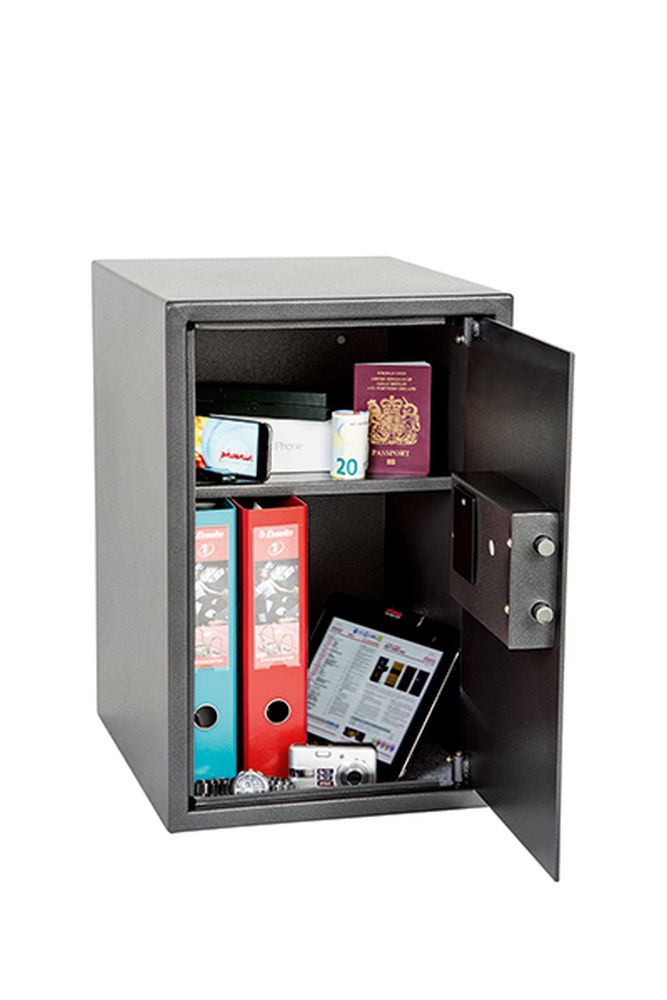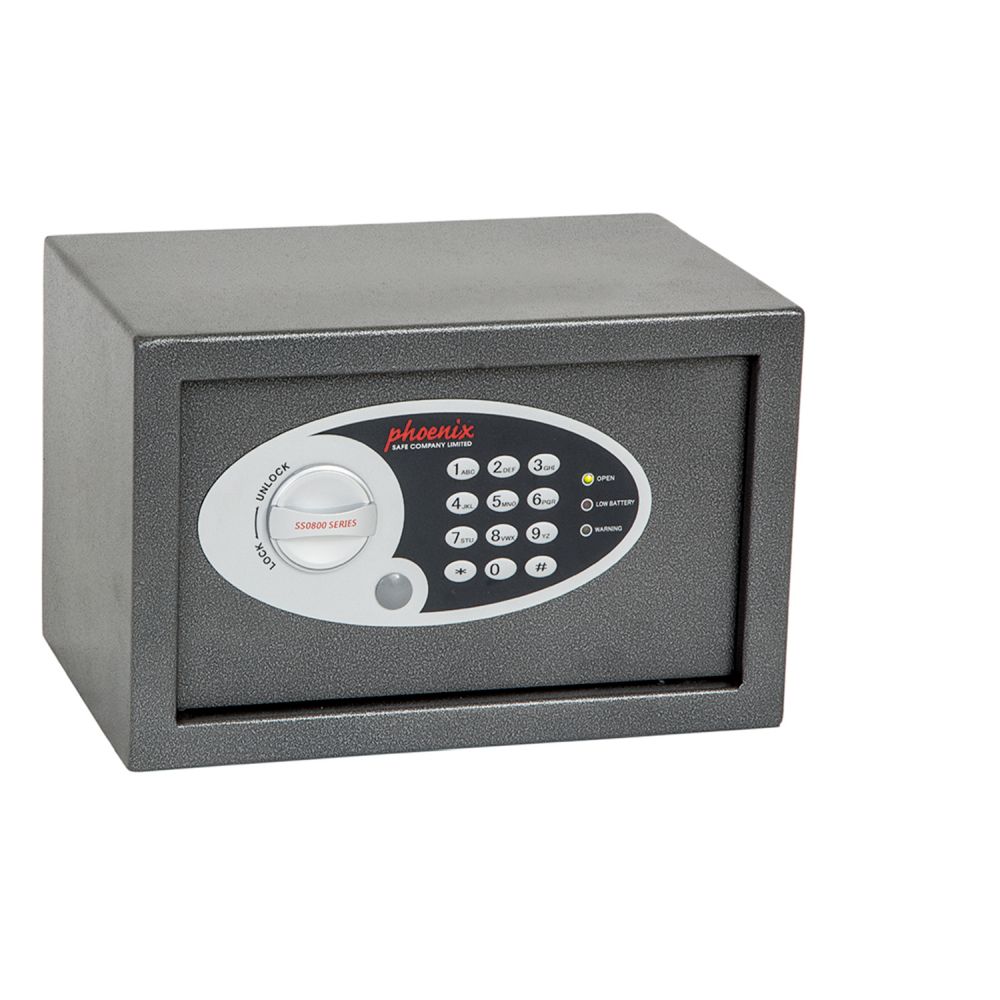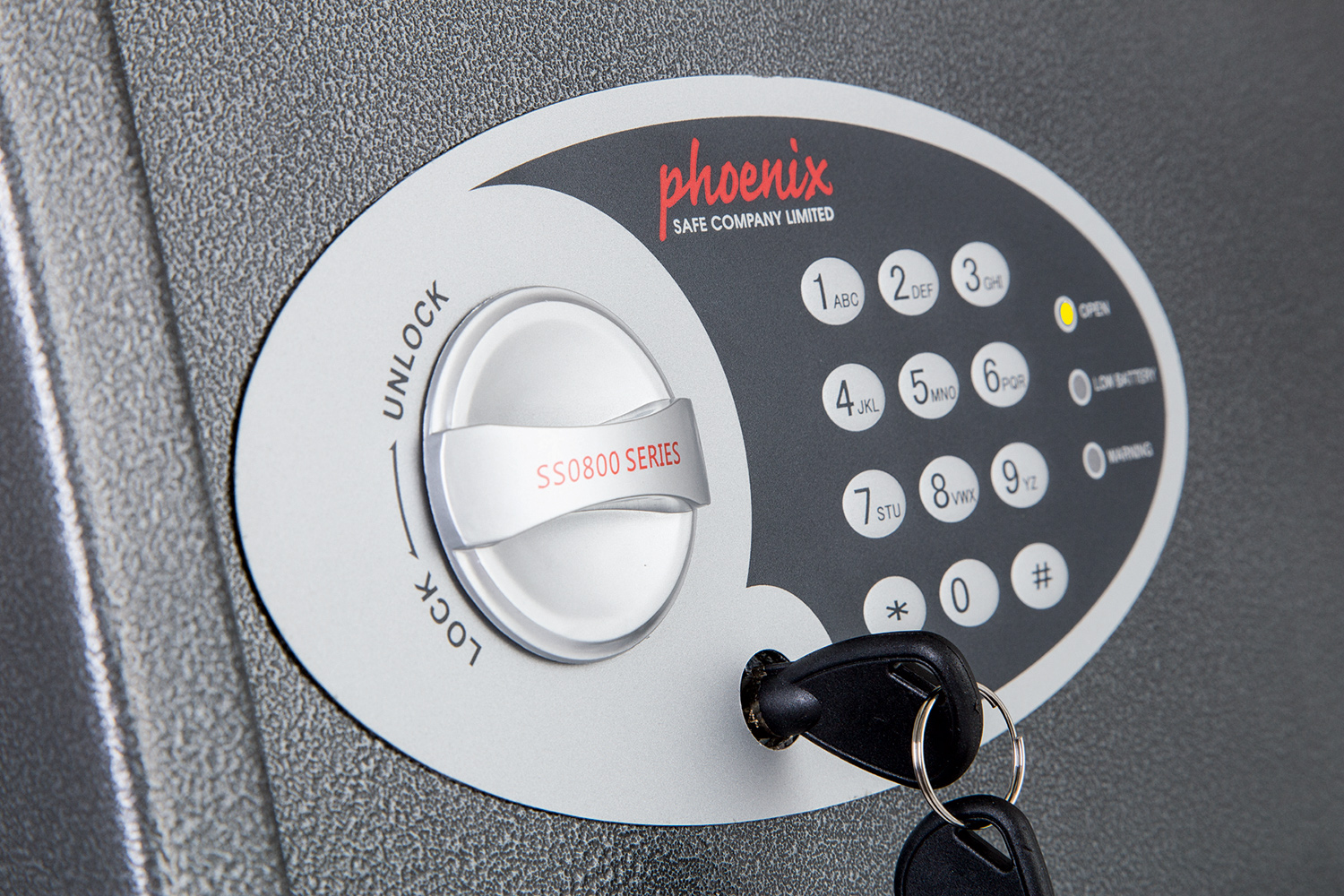 The Burton Eurovault Aver S2 Safe range comes in 6 different sizes. Options of either Key-lock or Electronic.
Would be one of the lightest home safes in the S2 Range, but a strong and robust safe at a fantastic price. Prices starting from £160+vat.
Providing high security protection from theft with an approved £4,000 cash rating.
Available in 6 sizes with key or electronic lock.
AIS approved - Insurance approval.
Ideal domestic, office safe or change safe.
Double walled steel body & door.
Special drill protection of the lock & bolt-work.
Option of key or electronic locking.
Electronic version has external power point so you aren't locked out if the batteries go flat.
Removable shelf in sizes 1-3, adjustable shelves in sizes 4-6.
Back & base fixing.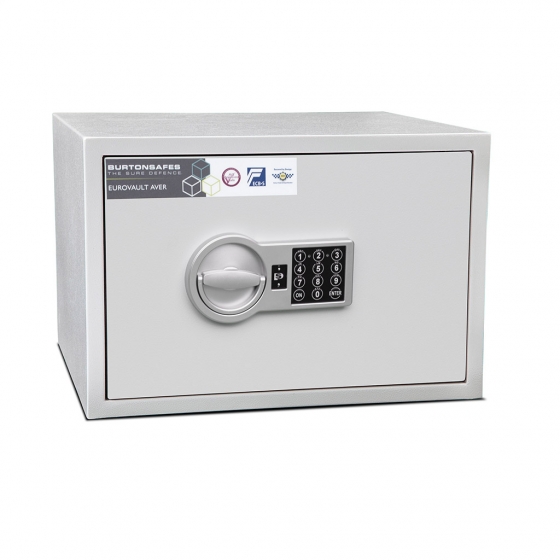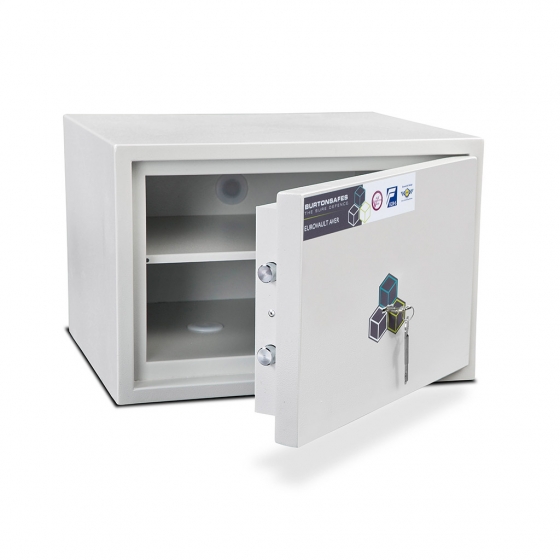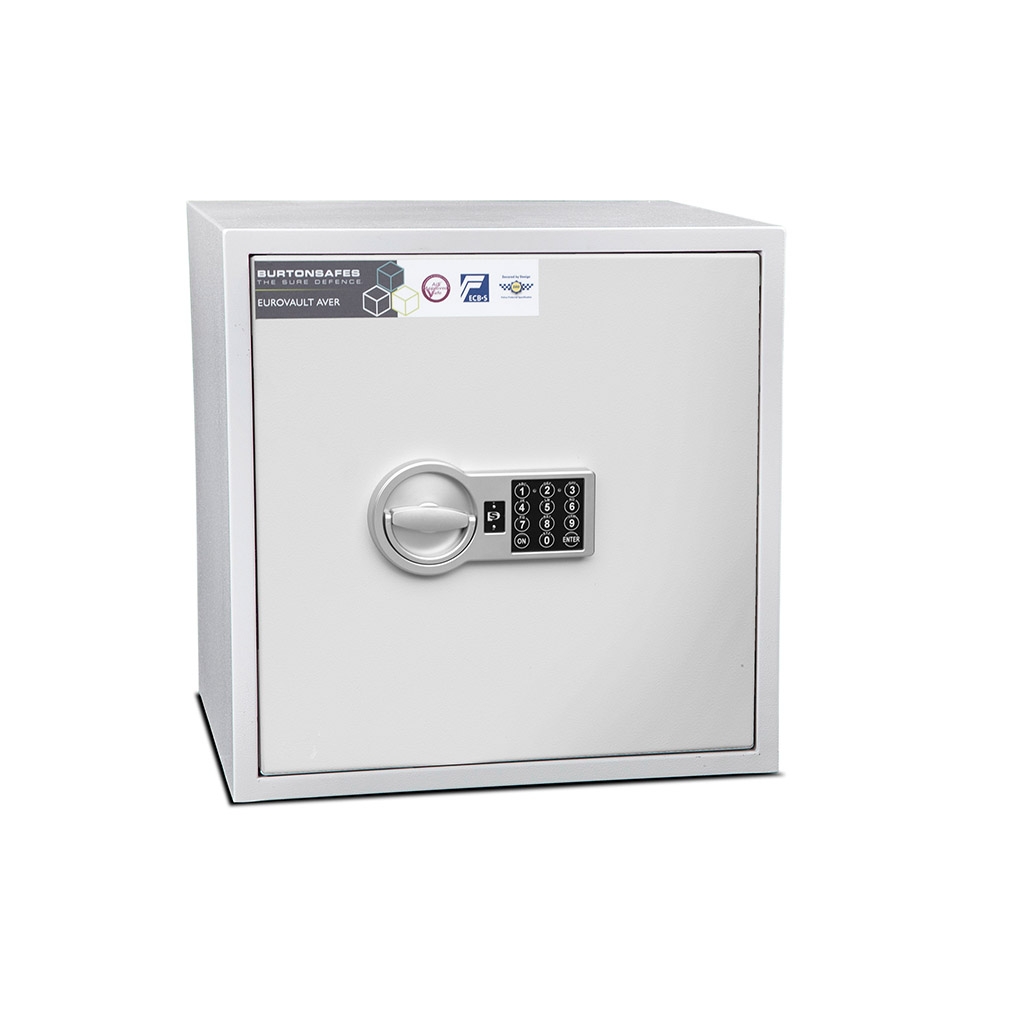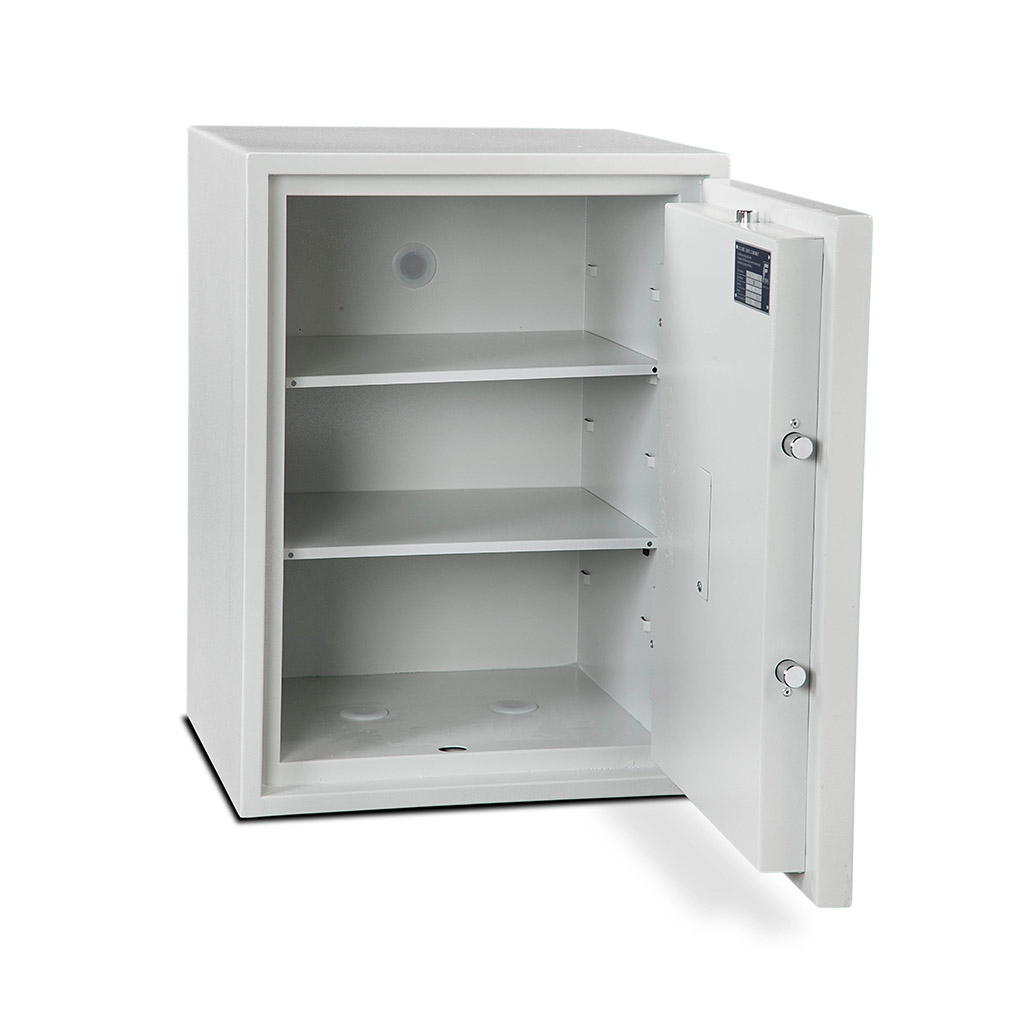 Charvat Grade 0 Security home safe. Comes in 6 different sizes, with option of key-lock or electronic locking or both depending on which size. Suitable as a cash safe for up to £6,000 or a jewellery safe for contents covered to the value of £60,000. Ideal Free standing safe for domestic home use and other cash handling environments. Prices starting from £512+vat.
Certified & tested to European Standard EN 1143-2, Euro/CEN class.
Supplied with a solid double bitted key lock for door.
3 Year warranty.
Adjustable shelves.
Standard colour: Dark Grey (Ral 7016).
Available in different colours on request.
Hinged left or right on request.
Electronic or biometric locking available on request.
Ready for floor anchoring with 4.no base holes.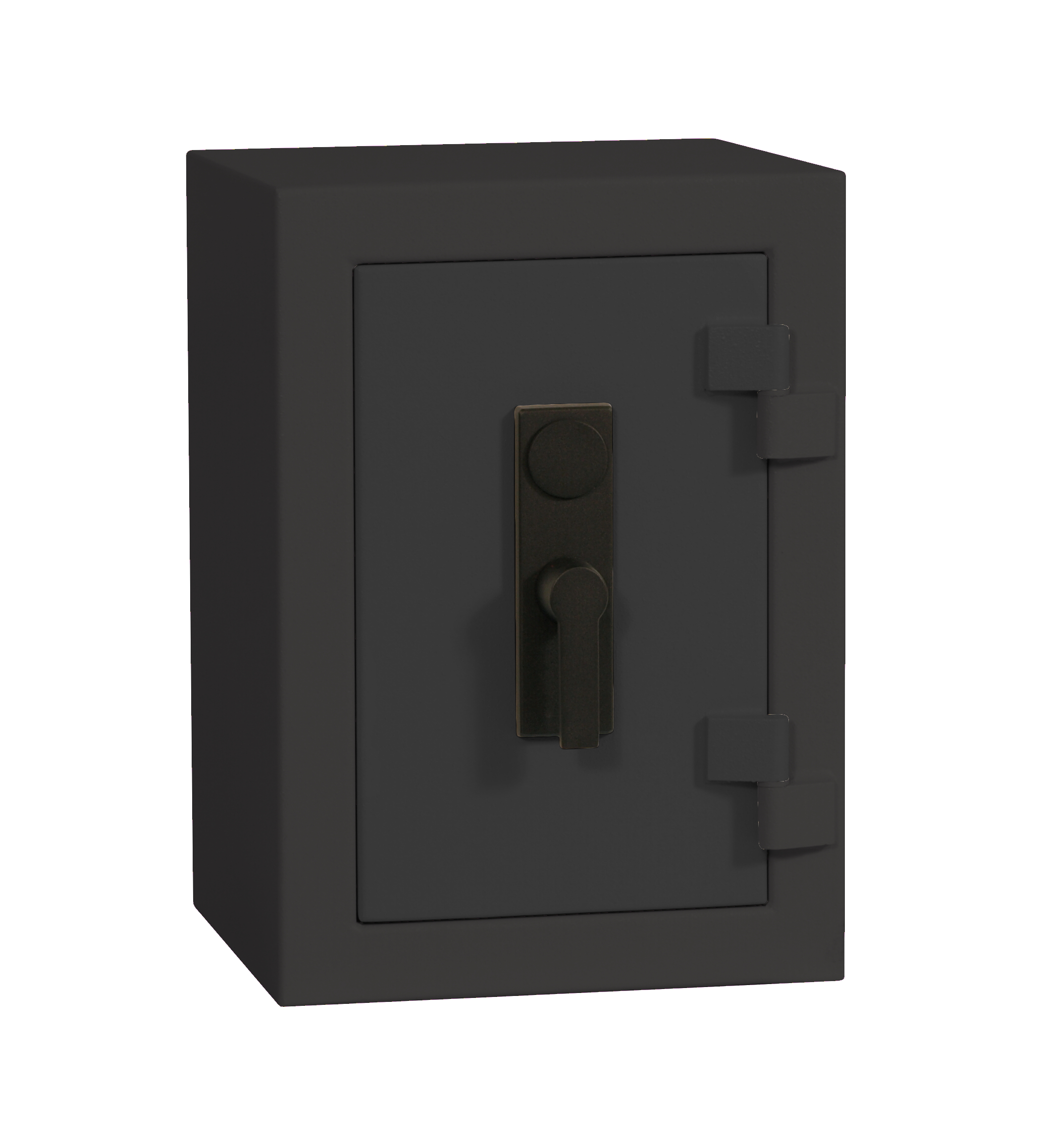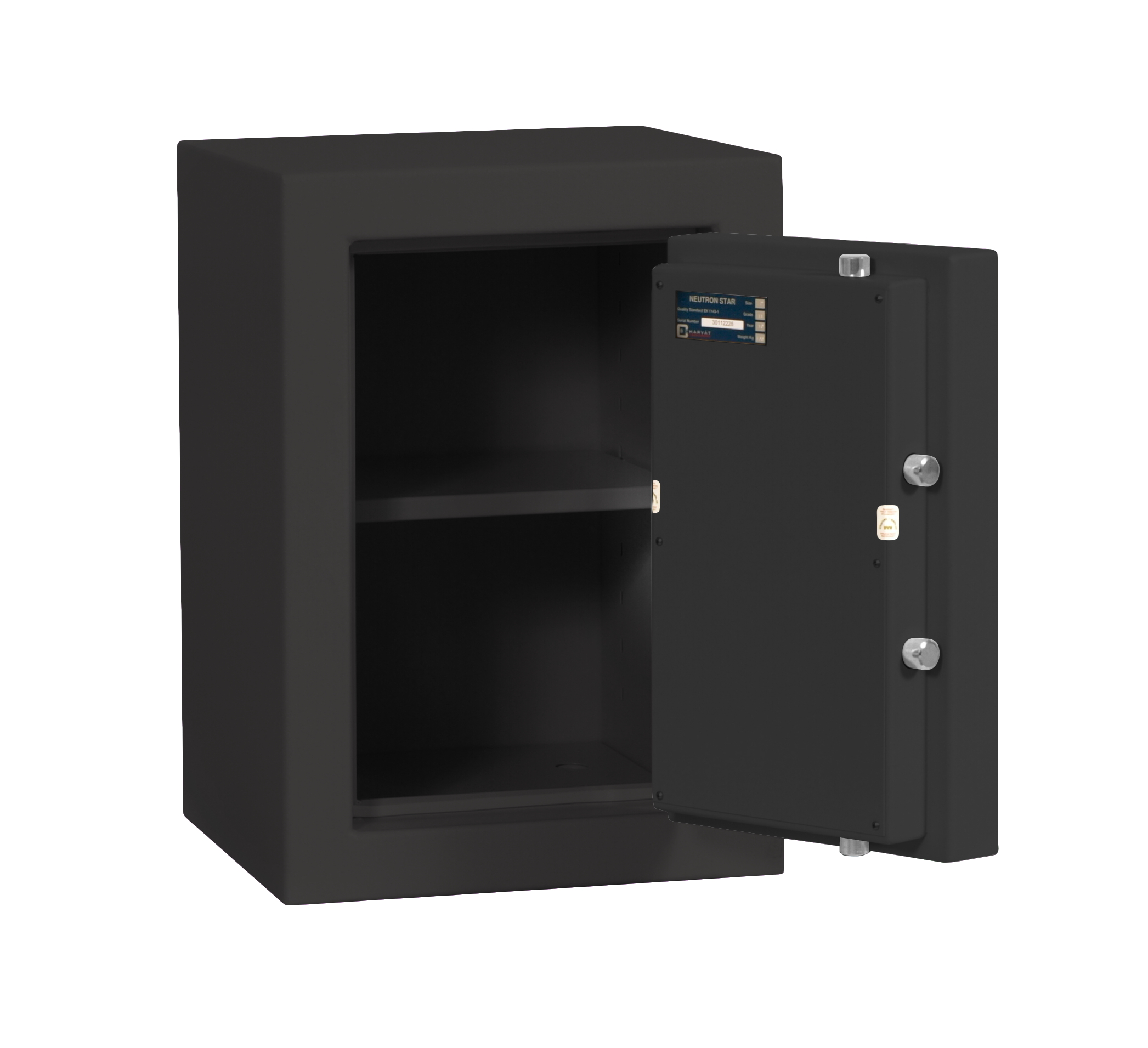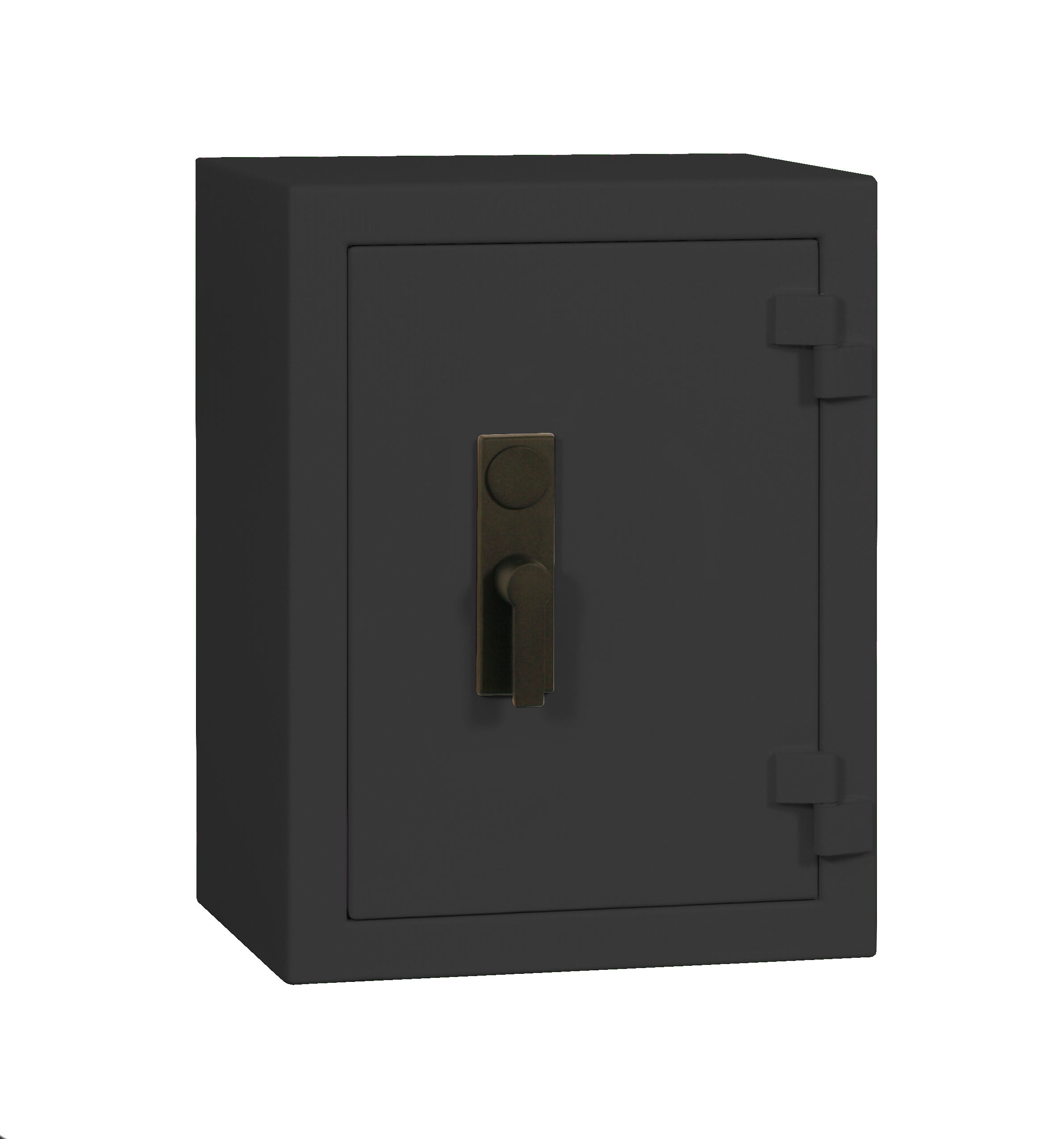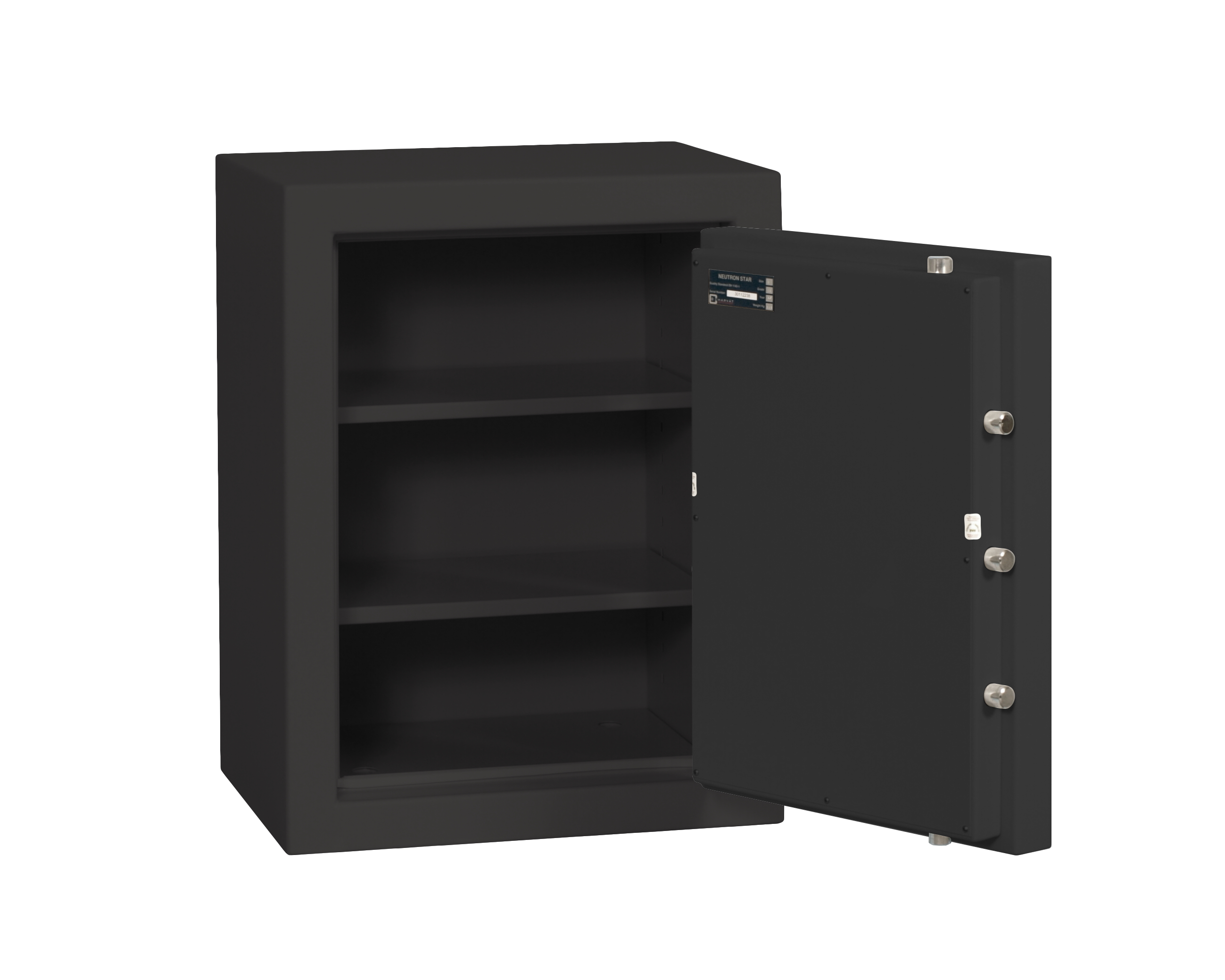 Burton Eurovault Aver Grade 1 home safes available in a range of 5 sizes. Providing high security protection from theft with £10,000 cash rating, £100,000 jewellery rating with 30 minutes fire protection. Prices starting at £556+vat.
Independently tested & certified by ECBS to EN 1143-1 Grade 1.
30 minutes fire protection.
AIS & Secured by design approved.
10 mm thick laser cut, solid steel door.
Double walled steel body filled with special security composite.
Three Way Locking Bolts.
Special drill protection of the lock and bolt-work.
Re-locking device secures door in case of attack.
Option of dual locking (not size 1&2).
Option of left-hand hinge (subject to 8 weeks lead time + additional charge).
High security lock as standard.
Option of Mechanical combination, Electronic PIN or Biometric locks.
Removable shelf in sizes 1-2, adjustable shelving in sizes 3-5.
Base fixing.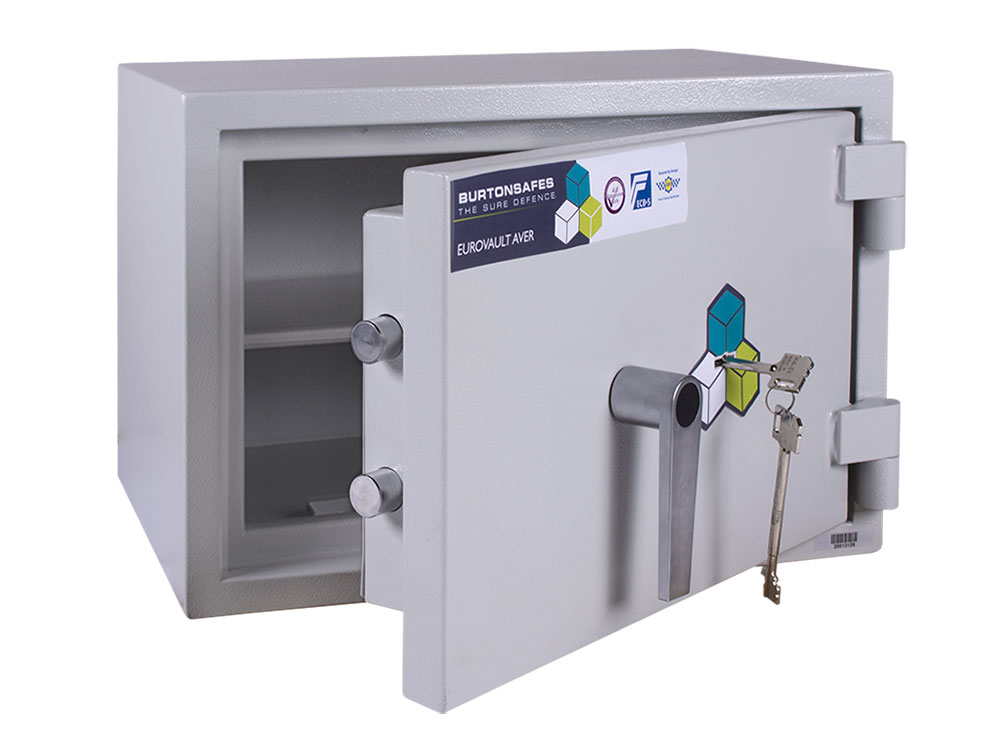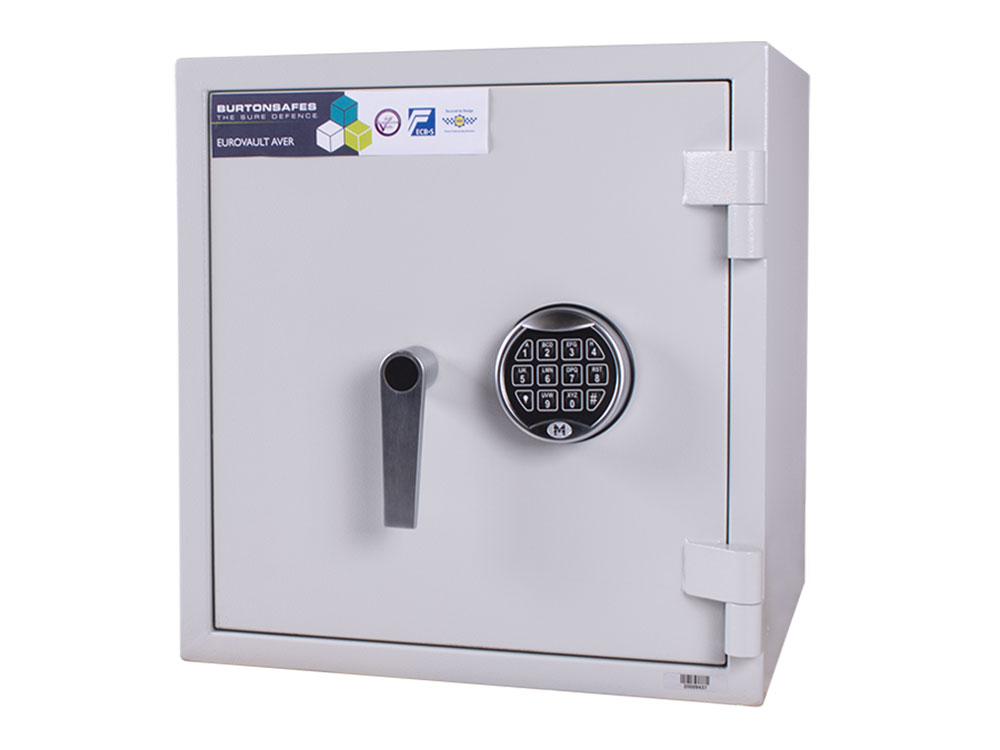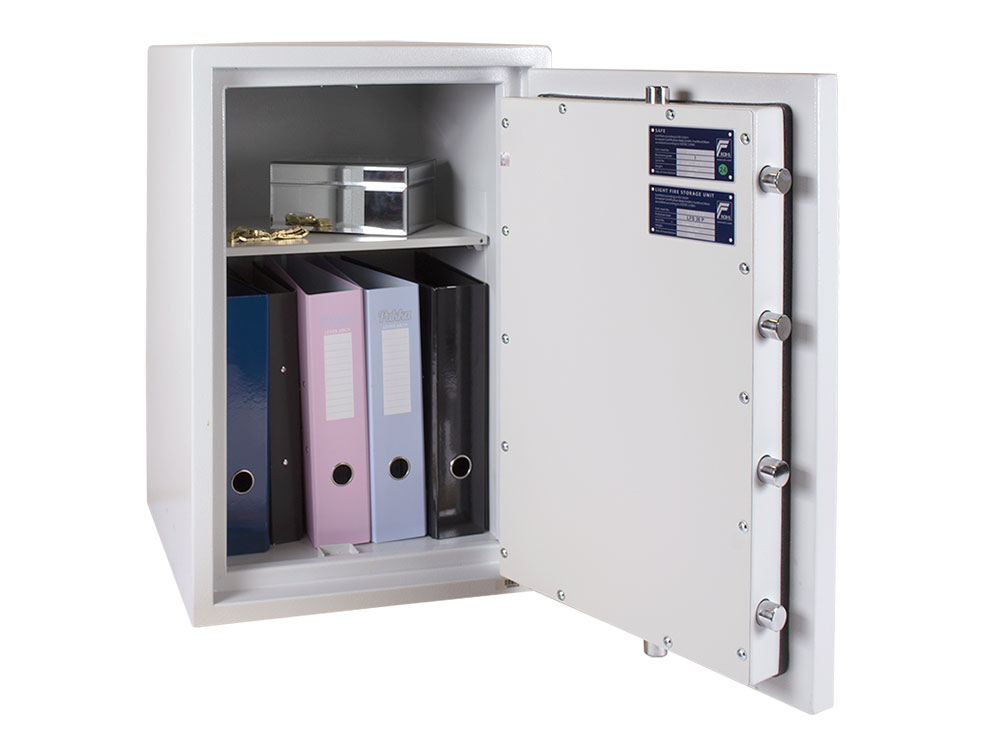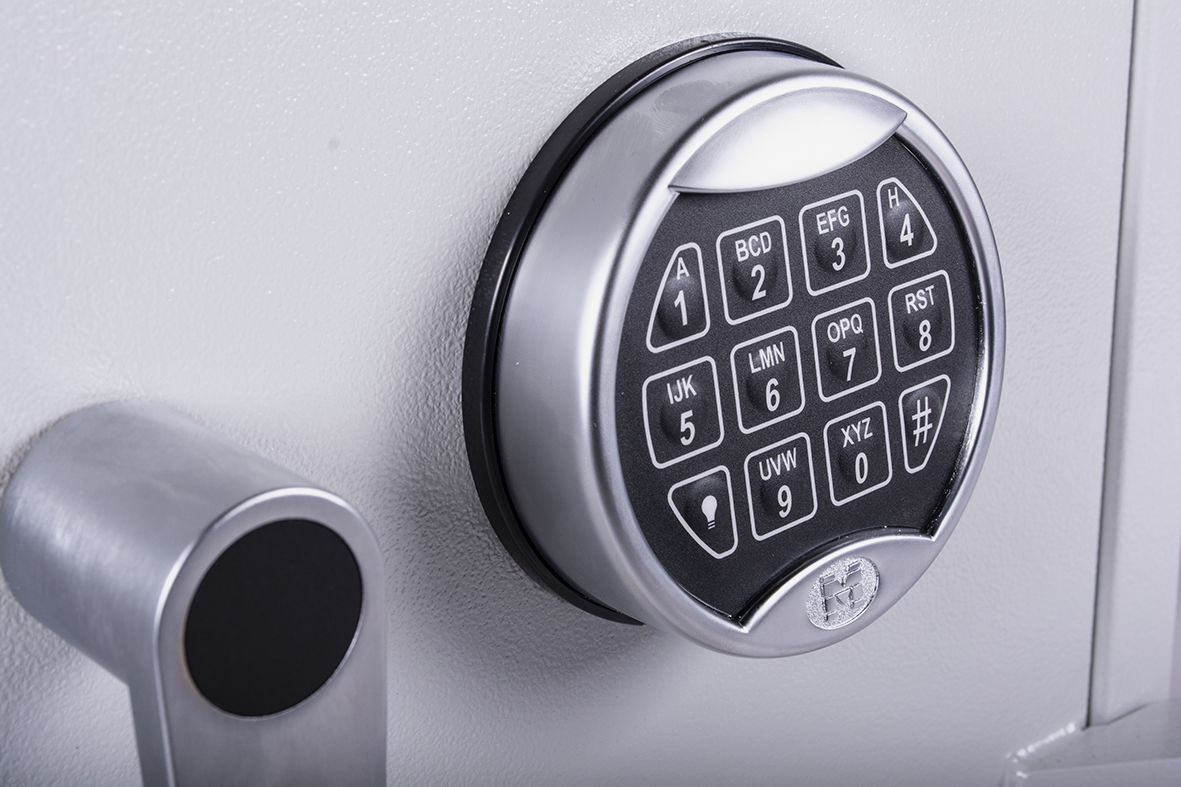 I hope you enjoyed looking at our 4 recommended options on the best home floor safes for 2021.
We sell a wide and fantastic range of Home safes. From Burg Wachter, Burton Safe, Charvat Safes,Chubbsafes, Churchill Safes, Dudley Safes, Phoenix Safes & Securikey.
And remember Be Safe, Be Sure, Be Barrington Secure.
Order online or contact our great team, if you require further assistance to find the best home safe for your home.
Tel: 0800 389 6066.
Email: info@barringtonsecurity.co.uk
Website: www.barringtonsecurity.co.uk