Key Safes – A Safer Storage Solution for All Your Keys
If you have a lot of keys and find it difficult to keep track of them all, a key safe is what you need. A key safe is a secure box where you can store all of your keys in one place. Imagine never having to tear your house or work place apart searching for your missing keys again. Sounds good, right?
Key safes are available in a range of different sizes, colours and capacities. You need to find a key safe that's right for you and your specific requirements. But before we get into a few examples from our selection here at Barrington Security, let's talk about key safes in a bit more detail.
Who Uses Key Safes?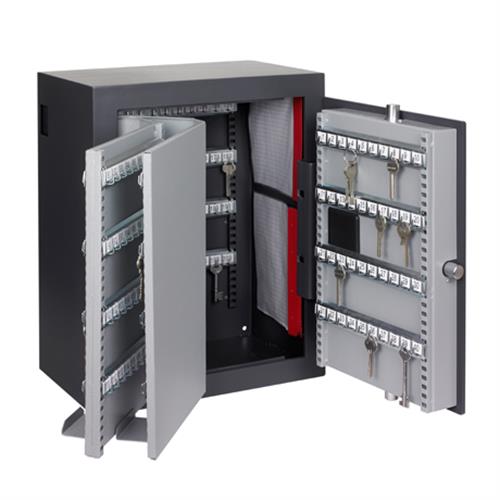 A key safe is a fantastic option for families who have a habit of misplacing their keys. But key safes also have many more applications in retail and commercial environments.
Any retail outlet or commercial establishment that uses a lot of keys needs a key safe. Examples include estate agents, and facilities managers. Large offices have them to store master keys and to limit access to rooms, cupboards and cabinets and cash office keys. People who hold a lot of car keys like car showroom employees, car rental businesses and serviced airport car park staff also benefit from having a key safe.
Shops and garages use them a lot too. In larger retail premises, there may be multiple keys for different parts of the building such as the stock room, admin office and cash office. A shopping centre management team may have a lot of store keys to look after too.
Key safes are hugely beneficial in the hospitality industry. Hotel managers, serviced accommodation employees, hostel staff and B&B owners are places where owners and employees have to keep track of multiple keys for various rooms. A key safe is also an excellent choice for non-manned holiday rental properties, like Air BNBs. Once guests have been provided details of where to find the key safe and how to access it, they can collect the keys and return them when they leave, without the property owner having to make a trip to the premises to hand them over. If you're a property owner that lives quite a distance from your property, a key safe can save you hours of time!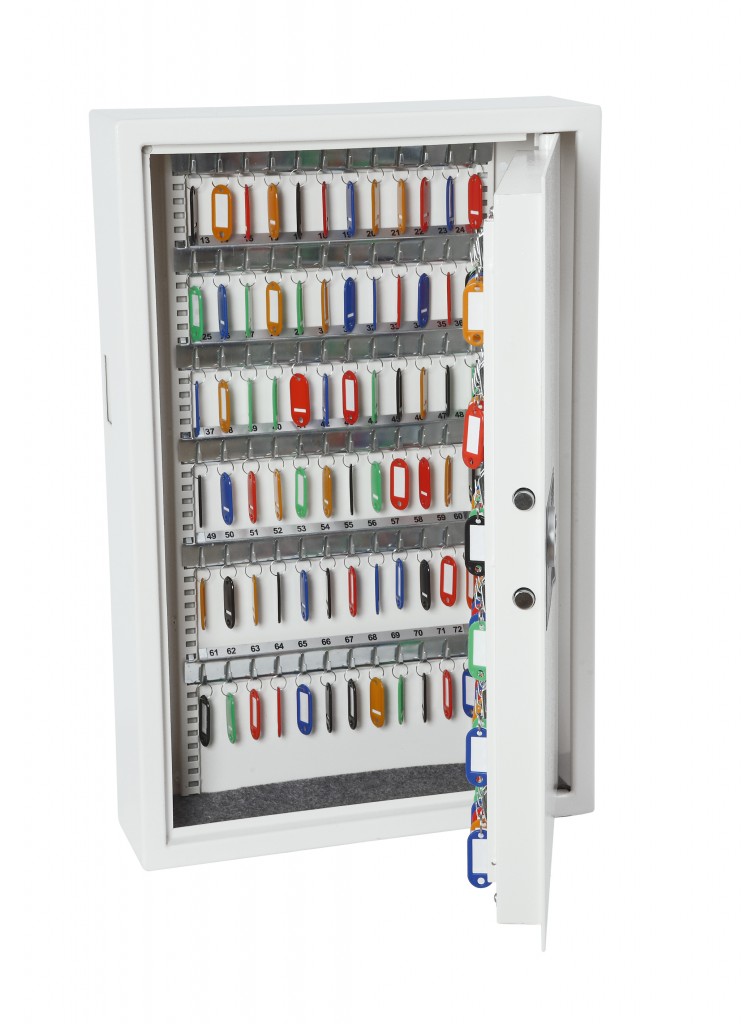 The medical industry is another example of a large establishment that depends on key safes. This is particularly important when it comes to storing keys for pharmacies, hospitals, doctor's surgeries and storing medical supplies out of harm's way.
Family members and carers who need access to the home of an ill or elderly person use key safes to collect the key and let themselves in.
When you think about it, a lot of people need key safes!
Outdoor Key Safes
One of the most important things to consider before installing a key safe is deciding where to put it. Will it be indoors or outdoors?
An outdoor key safe can be mounted on a wall for easy and convenient access. These are used when it's necessary to store keys outside a property or commercial building so people can access the premises hassle-free. If you have an outdoor safe, we advise that you install it somewhere out of sight. After all, you don't want to tempt potential criminals to attempt a break-in. Yes, key safes will keep your keys secure from theft, but it's best not to tempt fate.
Here are a few tips for finding the best location for your key cabinet:
Make sure the key safe can't be seen from the road or by passers-by
Don't position key safes at eye level – this is where potential thieves will spot it easily!
Don't put a key safe next to your front or back door where it's clearly visible
Install it correctly (or have a professional do it for you)
Under the stairs or elsewhere in a downstairs location is common for indoor safes.
Are You Thinking of Buying a Key Safe?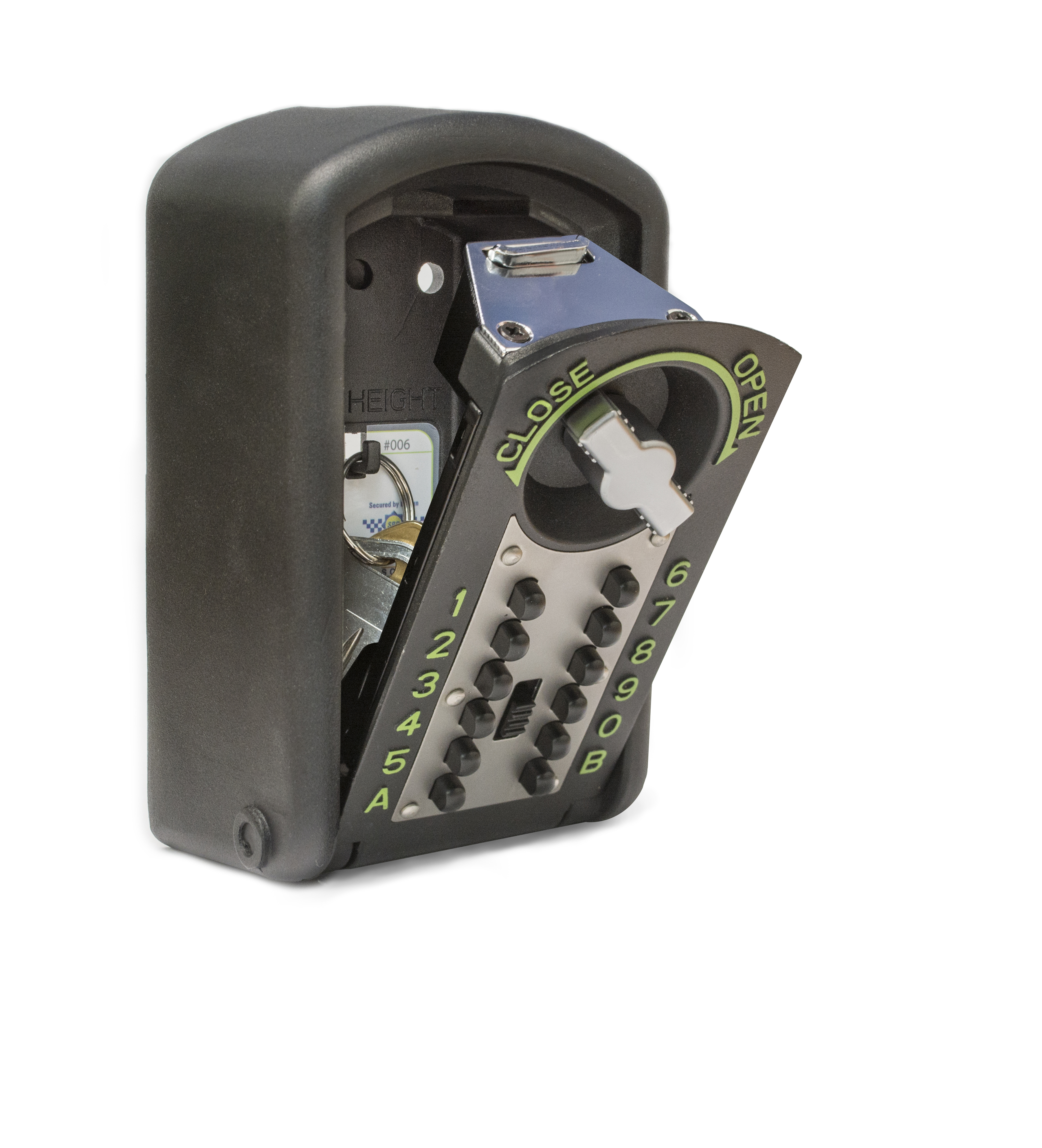 If you've lots of keys that you need to keep safe, a key safe is a great investment. Not only are your keys safe from grabbing hands, but they also make it easier for you to find the right key quickly.
Most key safes resemble a mechanical metal box and are only accessible via a unique combination code. Most models include hooks, and you can easily label the keys as required, allowing you to quickly identify which key you need and whether any keys are missing from their hook.
We've got a wide range of high-security key lock safes here at Barrington Security such as the Burton Keyguard XL Key Store. This one is good for storing a small number of keys and is not only police approved, but it's the most robust product in its field. You can think of it as a high-security solution for storing keys to both commercial and residential properties. Plus, it's easy to mount onto a wall and is 100% weather resistant.
We also recommend any of the Phoenix KS0030 Series Cygnus Key Deposit Safes for hotels, pharmacies, car showrooms, estate agents and shopping centre management teams. If you have anything from 30 to 700 keys to look after, you're guaranteed to find a safe from this series that suits your specific requirements.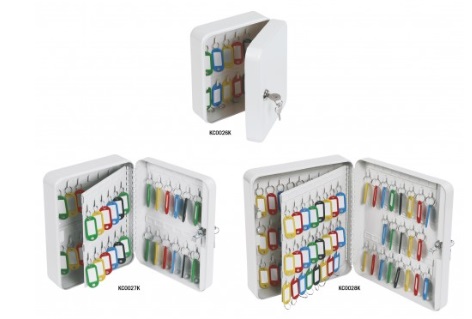 If you need help to choose a suitable key safe for your home or business, just call us on 0800 389 6066 or e-mail us to info@barringtonsecurity.co.uk